Introduction
Vehicle maintenance can be hard to keep track of with a large group of vehicles.
Description
System to keep track of the type of maintenance, the date it was performed, and a parts inventory for on site locations.
Requirements
Database for parts inventory:
[Engine oil]
[Oil filters]
[Air filters]
[Spark plugs]
[Transmission fluid]
[Axle fluid]
[Engine Coolant]
[Brakes]
[Tires]
Database for maintenance:
[VIN number]
[Maintenance date]
[Work performed]
[Parts used]
[Mechanic]
Database for vehicles:
[Make]
[Model]
[Manufacture date]
[VIN number]
[License plate]
[Color]
[Type]
Use-Cases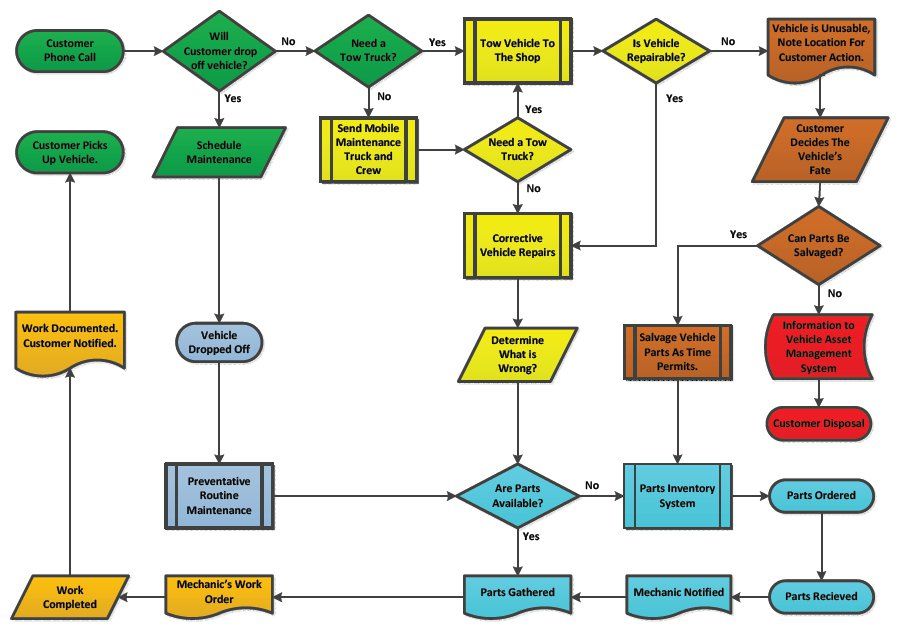 Design

Implementation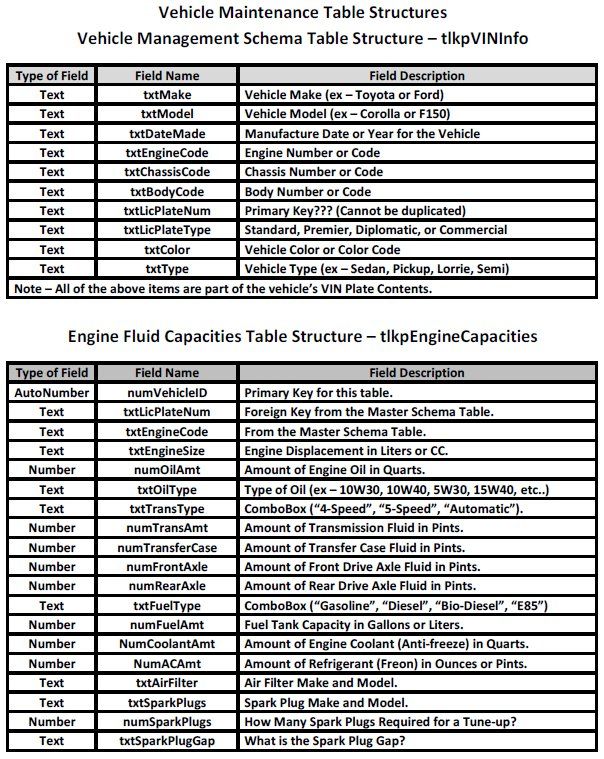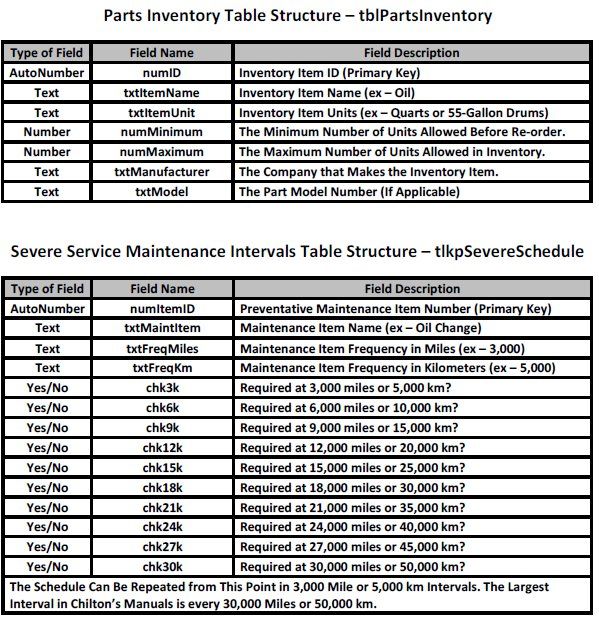 References
Notes
Note:
See
TracWiki
for help on using the wiki.