SahanaCamp @ISCRAM Vietnam
Following on from prevously succesful SahanaCamps including at previous ISCRAM events, the Sahana Software Foundation is holding a SahanaCamp at ISCRAM Vietnam 2013.
This workshop will take place in Ha Noi, Vietnam on the 29th October at the ​Institut de la Francophonie pour l'Informatique just before the ​ISCRAM conference at the same venue.
Address:

Viện Tin học Pháp ngữ (IFI)
Nhà D, ngõ 42 Tạ Quang Bửu
Bách Khoa (cổng vào Khu thể thao)

The day is targeted at NGO & Disaster Management professionals & the people that provide them with technical support.
The day will be split into 2 halves:
The morning will focus on the end-user perspective including a hands-on simulation
The afternoon will look at the technical aspects including deployment & hands-on customisation to meet local needs
The event is free to attend whether or not someone is attending ISCRAM. Non-technical attendees may attend for just the morning, however technical attendees are highly encouraged to attend for the whole day. Lunch will be provided for all participants.
If you would like to attend, then please ​sign-up here.
Facilitators
Schedule
| | |
| --- | --- |
| 08:30 | Arrive, Coffee |
| 09:00 | Start, Introductions, Expectations |
| 09:30 | Presentation |
| 10:30 | Coffee |
| 11:00 | Simulation (Hands-on) |
| 13:00 | Lunch |
| 14:00 | Technical Presentation: Deployment & Customisation |
| 15:30 | Coffee |
| 16:00 | Hands-on customisation |
| 17:30 | Wrap-up |
| 18:00 | Close |
Wrap-up exercises
SWOT analysis (form: .doc .pdf)
Individual action plans (form: .doc .pdf)
Workshop evaluation (form: .doc .pdf)
Sponsors

AidIQ are committed to supporting Sahana Eden through both maintaining the core codebase and building a vibrant community.

Google is a proud user and supporter of open source software and development methodologies. Google contributes back to the Open Source community in many ways, including more than 35 million lines of source code, projects for students including Google Summer of Code and the Google Code-in Contest, and support for a wide variety of projects, organizations and events around the world.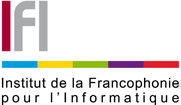 IFI are a supporter of Open Source software and are providing us with the venue without charge.
Links
Attachments
(23)
Download all attachments as: .zip
Note:
See
TracWiki
for help on using the wiki.