How to Use Pootle
Here shows an example how Taiwan team uses ​Sahana Pootle Server in the language translation process. In the following example, zh-tw.py is used, but the main idea should apply to other teams. Be sure to see the useful UserGuidelinesLocalisation before using Pootle or other translation tools.
As a Translator, How to Translate Terms on Pootle
Say, we want to translate a term "Required Field", use search form to find it.

Put the translation in the field below the term. You can submit the translation, or assign it as a suggestion.

If there are other terms matching "Required Field", they will show afterward.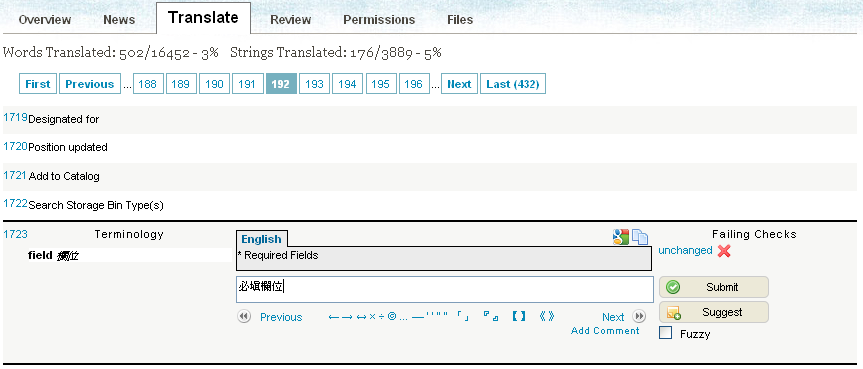 Attachments
(3)
Download all attachments as: .zip
Note:
See
TracWiki
for help on using the wiki.