User Guidelines Request Management
Purpose
Keeps a track of all requests for aid and matches them against donors who have pledged aid .
Data
Types of Information:

Request Details

Date and time
Location
Requester
Hospital
Shelter
Organization
Warehouse
Request Type
Priority Level
Message
Activity
Reference Activity

Requested Items

Request
Item
Quantity
comments
Report
The list of Requests and items can be export to files, such as: PDF, Excel, RSS .
Screen Shots
List Requests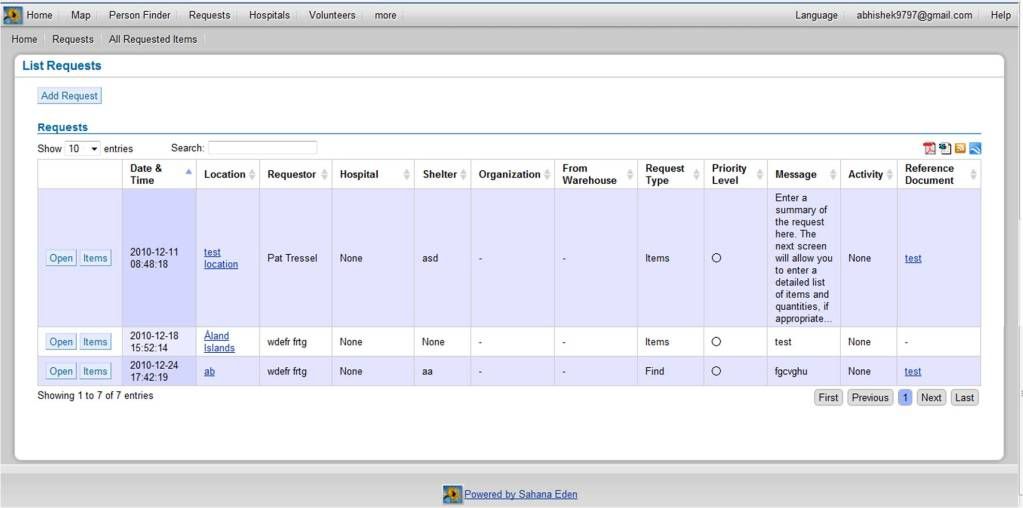 ---
Edit Requests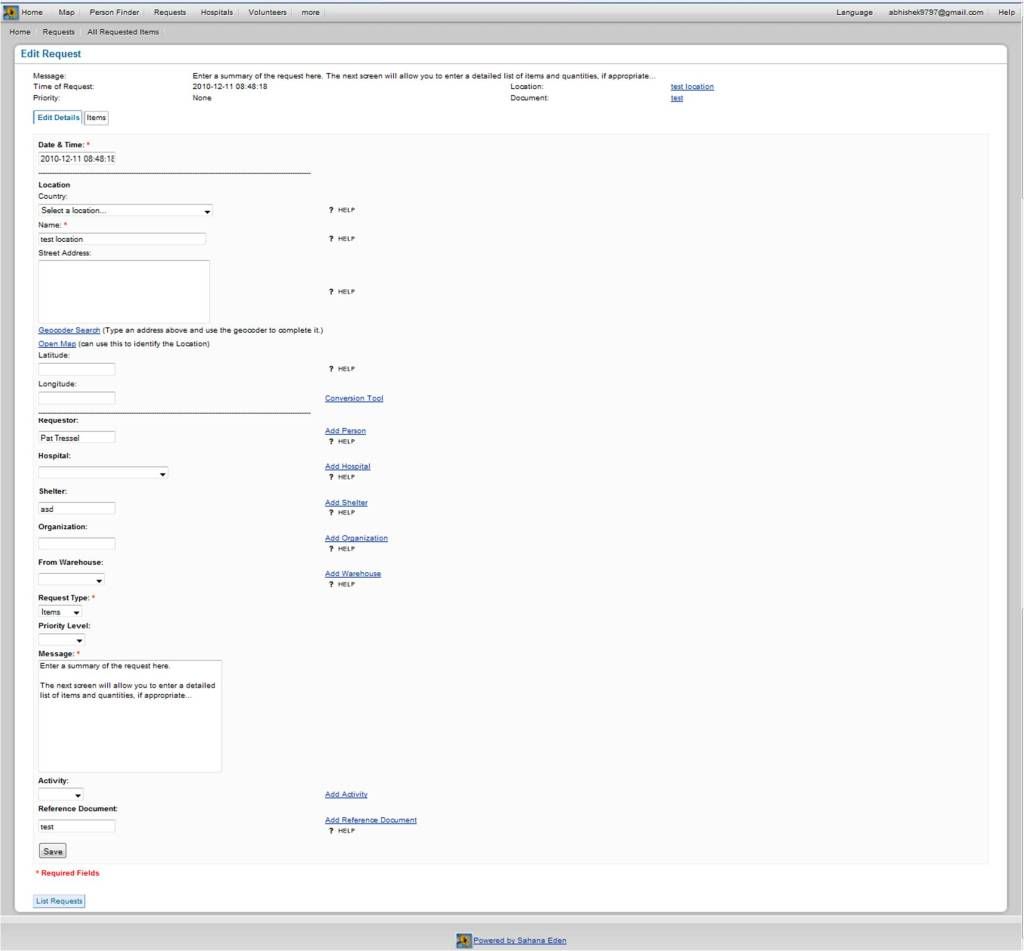 Add Requests
---
All requested Items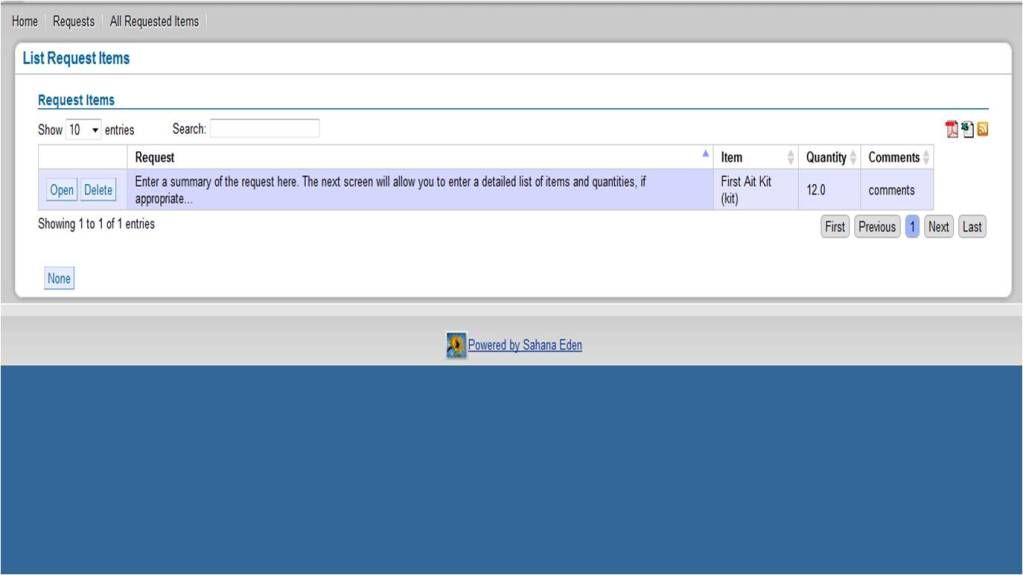 ---
Work Flow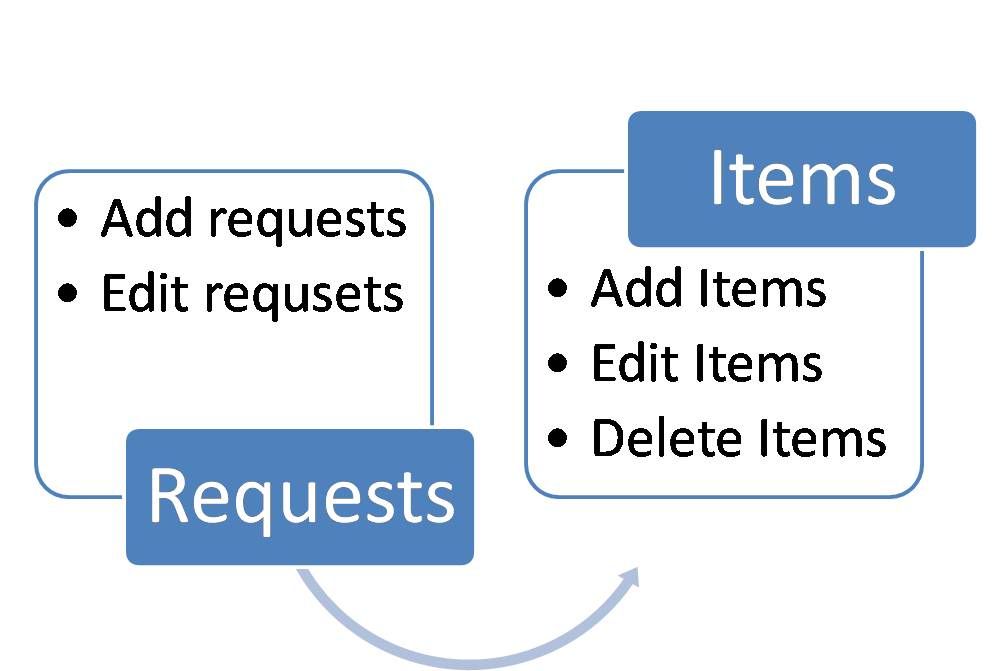 ---
Video Tour
Attachments
(1)
Download all attachments as: .zip
Note:
See
TracWiki
for help on using the wiki.