BluePrint: Data List
Introduction
In many cases, the representation of data in a table visually dissolves the structure of the information, and is therefore difficult to consume for user:

An alternative concept is to represent records as a list of cards with a context-adapted per-item design (typically nested DIVs which allow various styling options):
The most commonly known example for this concept is certainly the facebook-timeline, but many other websites have adopted this concept as well: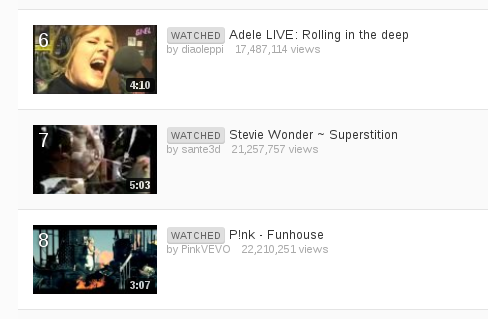 Currently, Sahana-Eden lacks a framework for these data lists - whereas there is a fairly complete framework for data tables. This BluePrint is for a datatables-equivalent framework for data lists.
Description
Use-Cases
active tasks for a project (or a user)
timeline of incident reports
CAP alerts
list of requests
list of projects
Requirements
Prototype
Basic HTML renderer
Basic CSS
Basic Implementation
Ajax pagination
Integration into S3CRUD

Option of regular select() method or separate method?
Enhancements
Configuration hooks

Custom Item Renderer
Item Actions

Customizable Item Renderer
Item Actions

read/edit/delete/...custom
action buttons/links/icons
authorize actions per item

Export options

Formats-row like in datatables
Later (not on roadmap yet)
Filtering/Sorting

integrate with S3FilterForm
Ajax filtering/sorting

Inline-Editing

Ajax-add items
Ajax-edit items
Ajax-remove items

Bulk actions:
Embedding of components

similar to S3InlineForms
collapsable/expandable

Mixed Resources (using common filters/forms)
Drag&Drop

to build user-customizable lists (subscription)
Design
Implementation
Renderer: S3DataList in s3data.py
CRUD integration: currently as /list_div method
References
---
Attachments
(2)
Download all attachments as: .zip
Note:
See
TracWiki
for help on using the wiki.