BluePrint: Roster Tool for Volunteer Management
Introduction
The Roster Tool is a tool to assign volunteers to shifts (time slots) of scheduled work in a project.
Description
Requirements
Views required
day
week
(2 weeks) ?
(month)?
Use-Cases
Design (Draft)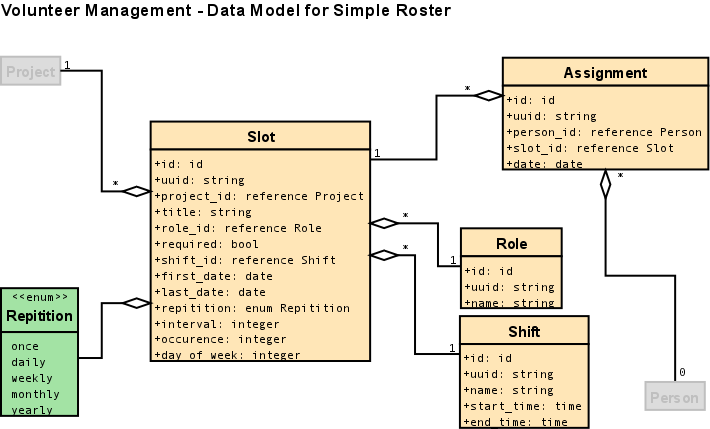 Roster UI: Week View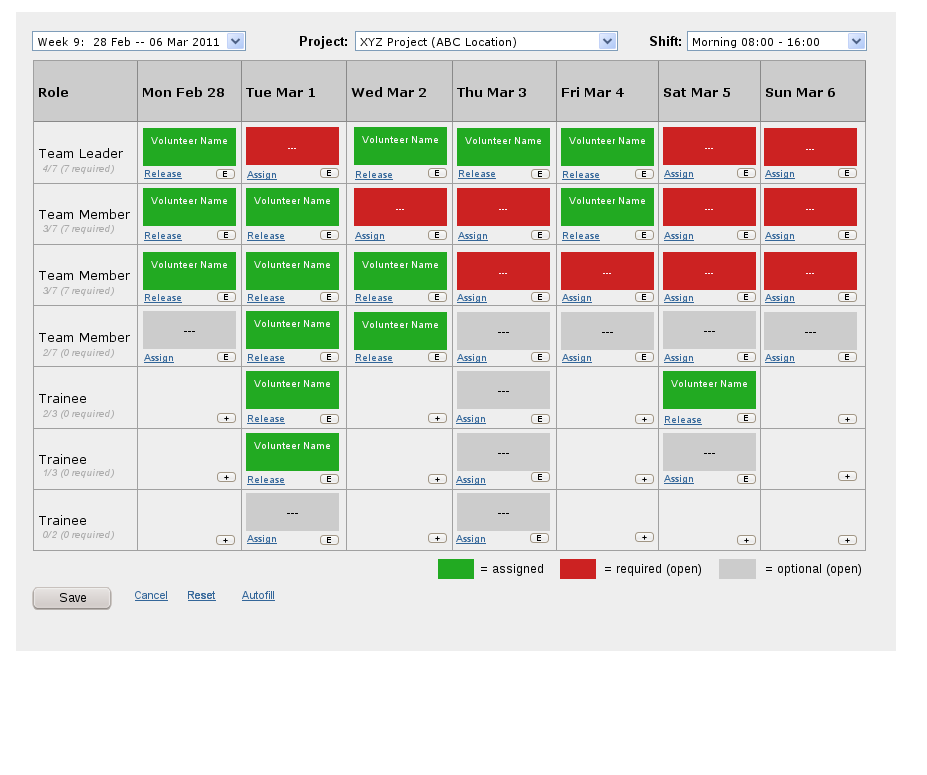 Implementation
---
Attachments
(4)
Download all attachments as: .zip
Note:
See
TracWiki
for help on using the wiki.