How to use the SAMBRO Mobile App
Features
Login
Menu
Setting

Change server
Sync local data with the SAMBRO server

Alert list
Issuing new alert

Event type
Status
Templates
Location
Response type
Warning priority
Scope
Recipients
Note
Date
Submit alert

Online mode
Offline mode
Login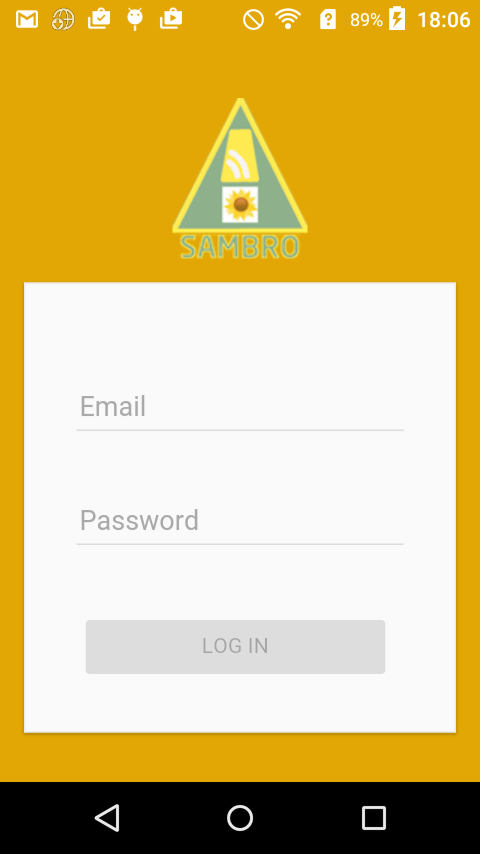 Make sure you have already username registered in SAMBRO server
At the first time you installed this app, make sure you have an internet access
Enter your username and password and then click login
Menu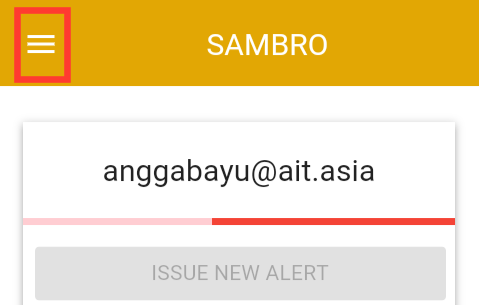 Click the menu button icon (inside red square)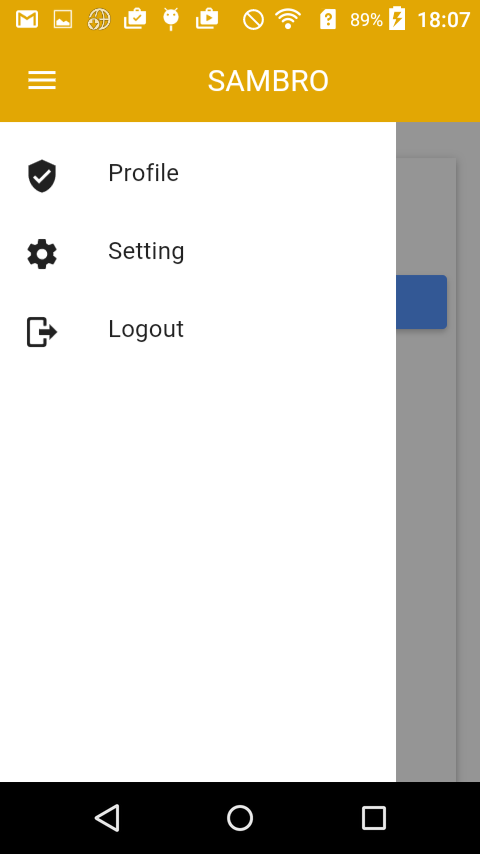 Three list of menu are profile (detail information of your user profile), setting (to change server url and sync the local data with the server), and logout (to logging out your user)
Setting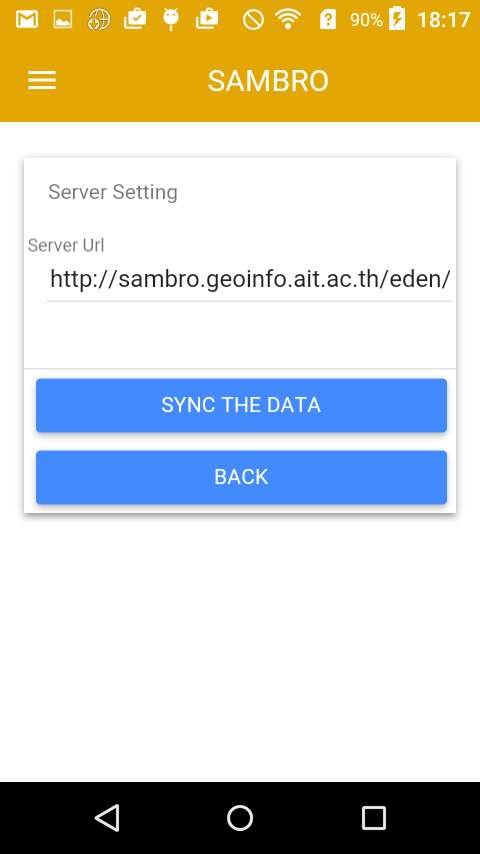 Change server

You can change the server url with change server url field

Sync local data with the SAMBRO server

Click "SYNC THE DATA" button to get the latest data from server to your mobile SAMBRO app
Click "BACK" button to back to the alert list
Alert list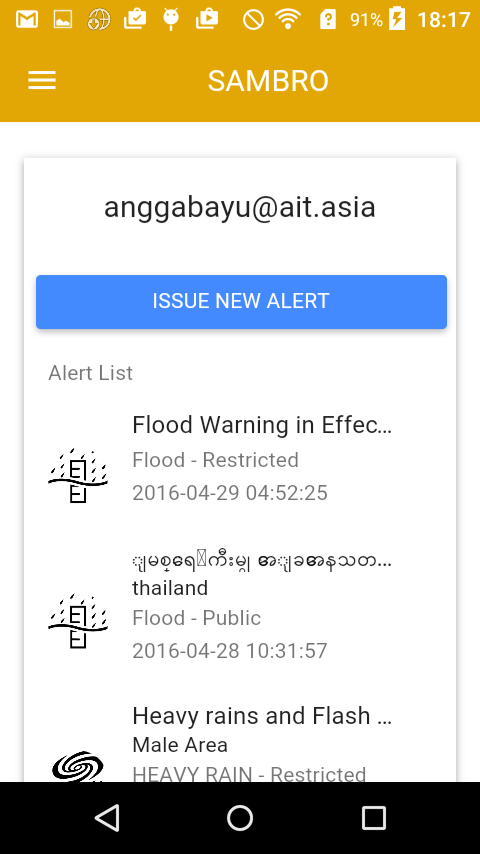 At the first time app will get the latest data from SAMBRO server after it finished button "ISSUE NEW ALERT" will be active
Click "ISSUE NEW ALERT" button to create new alert or issue
Click one of the alert of the list to get detail information about the alert
Alert detail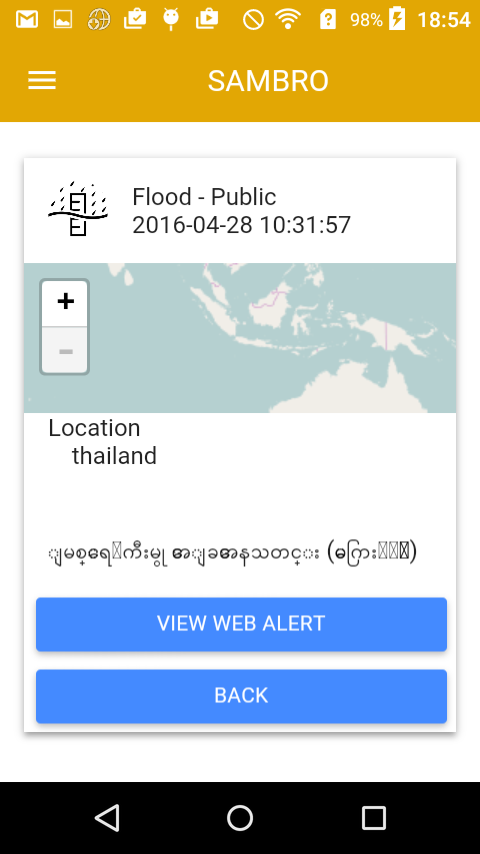 Detail information of the alert
Click "VIEW WEB ALERT" button to go to the SAMBRO webpage
Click "BACK" button to back to the alert list
Issuing new alert
Click "ISSUE NEW ALERT" button to create new alert or issue
Event type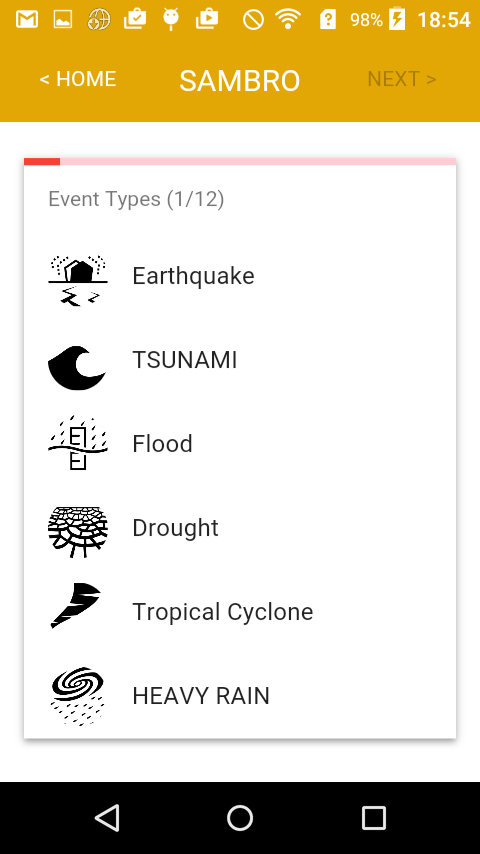 First screen of issuing new alert is Event Type, you can choose which event type related to the disaster you want to report.
Status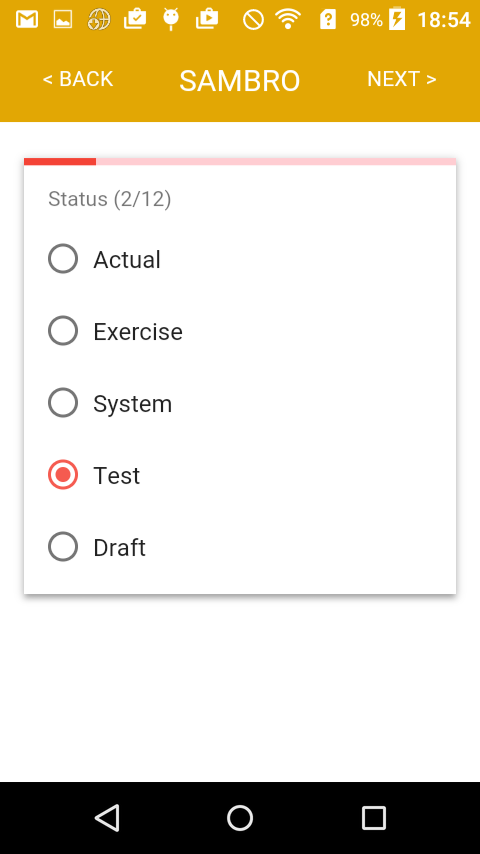 Choose status of alert you want to report.
Template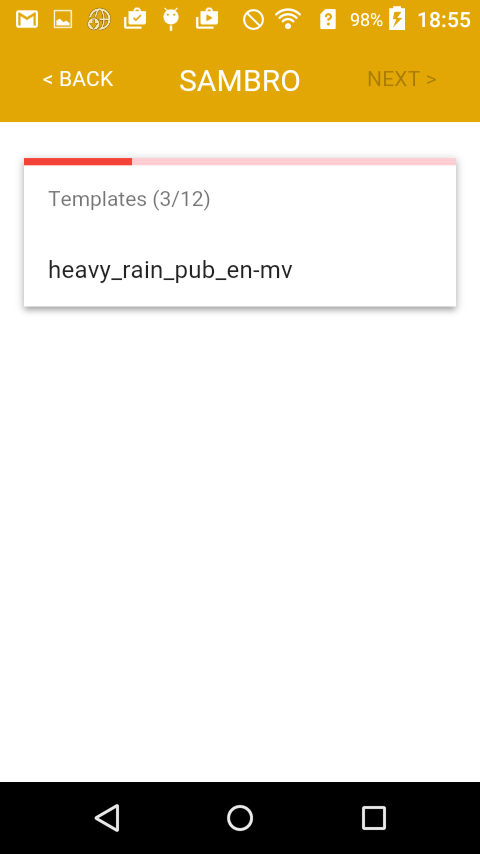 Location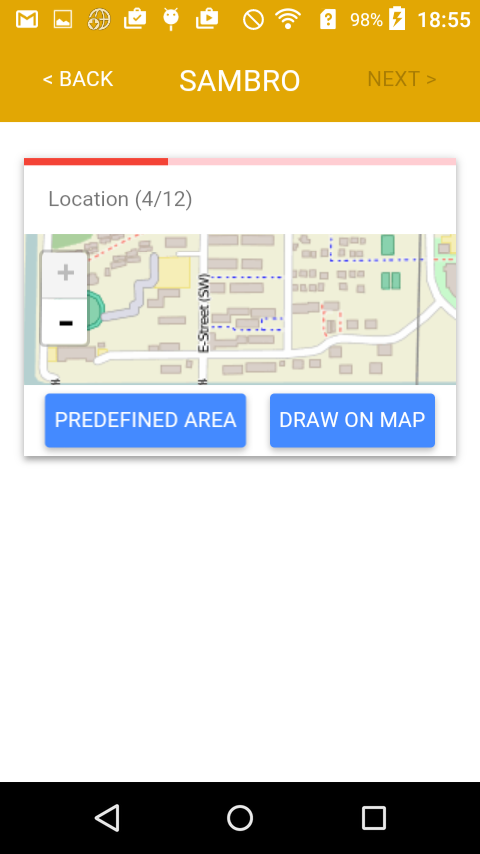 Predefined area

Click the "PREDEFINED AREA" button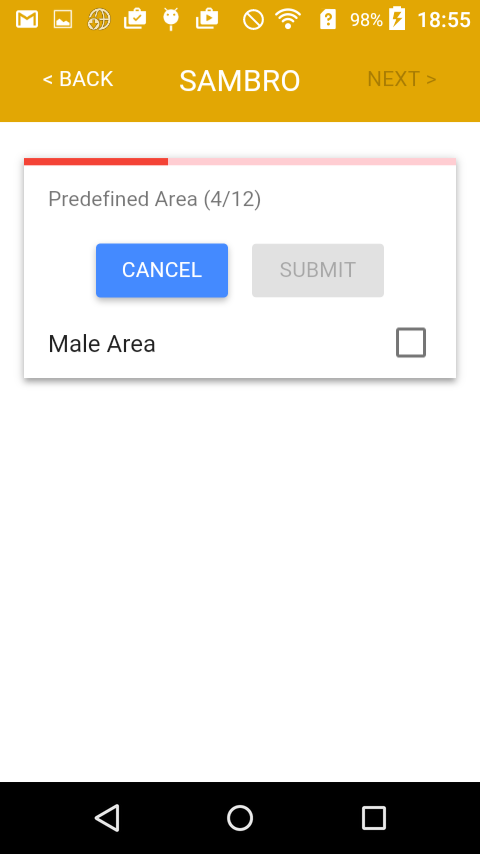 New area

Click the "DRAW ON MAP" button
List of area selected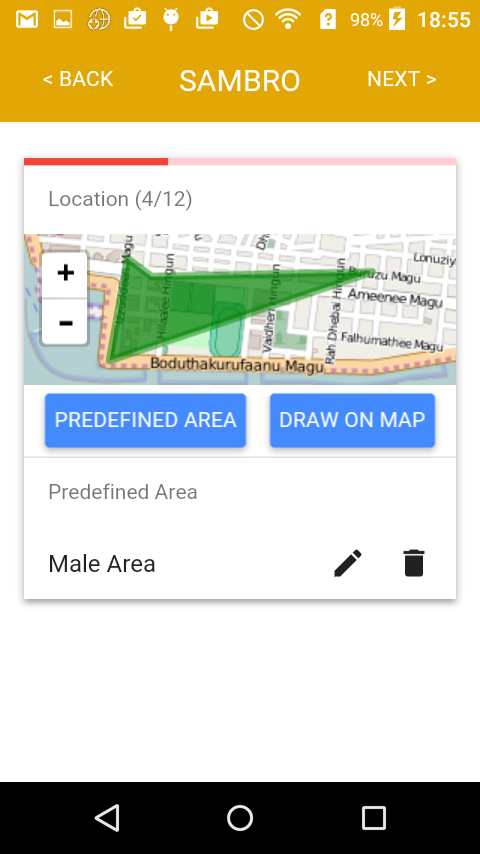 Response type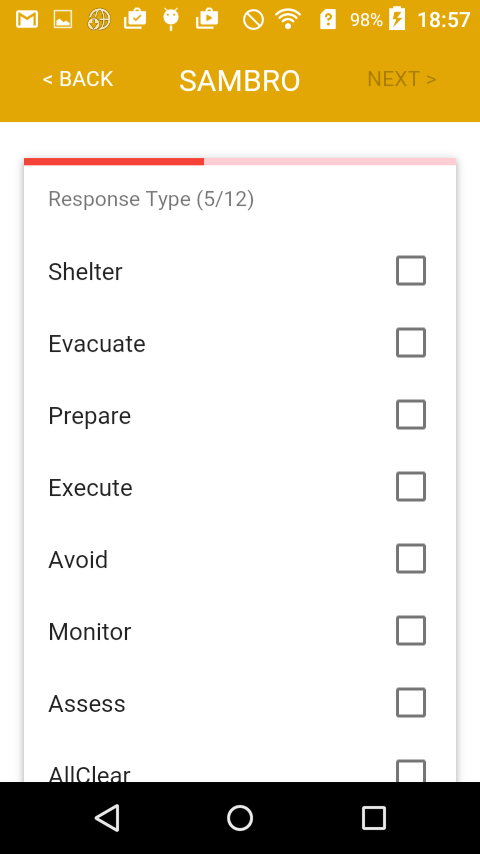 Check response type related the disaster you want to report.
Warning priority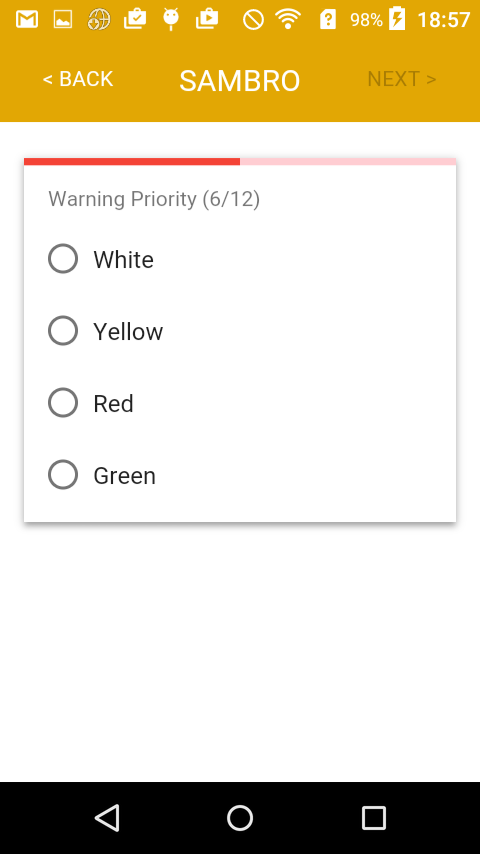 Scope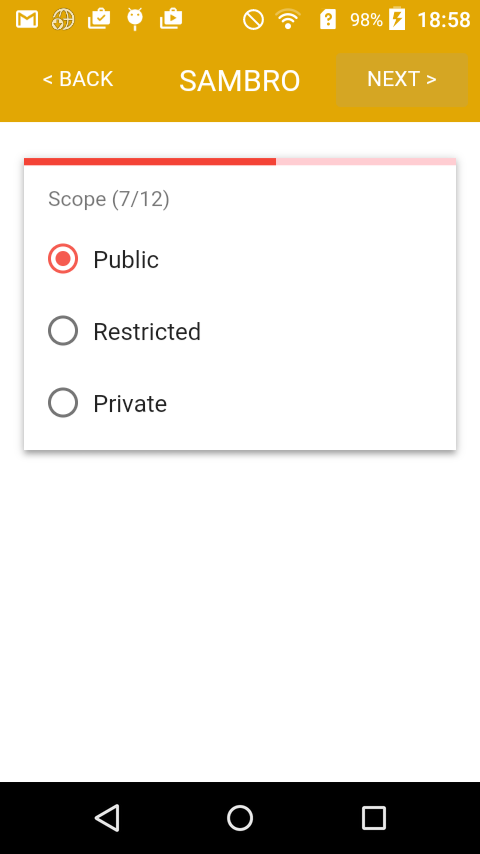 Recipients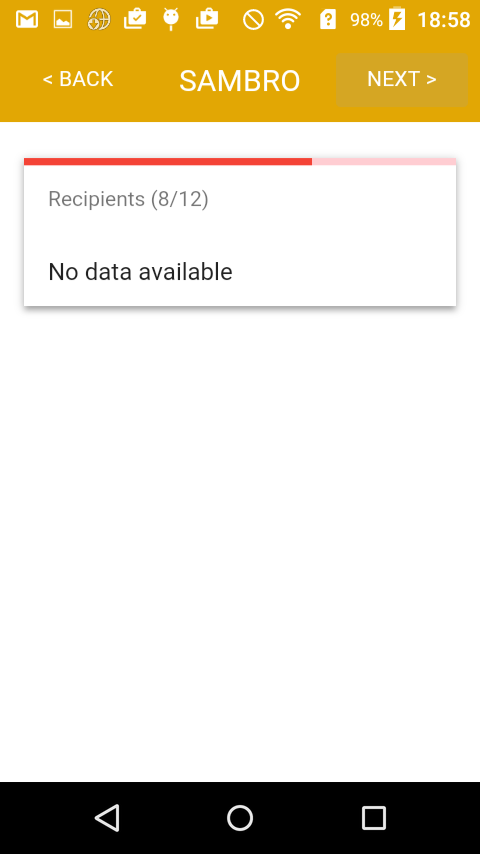 Note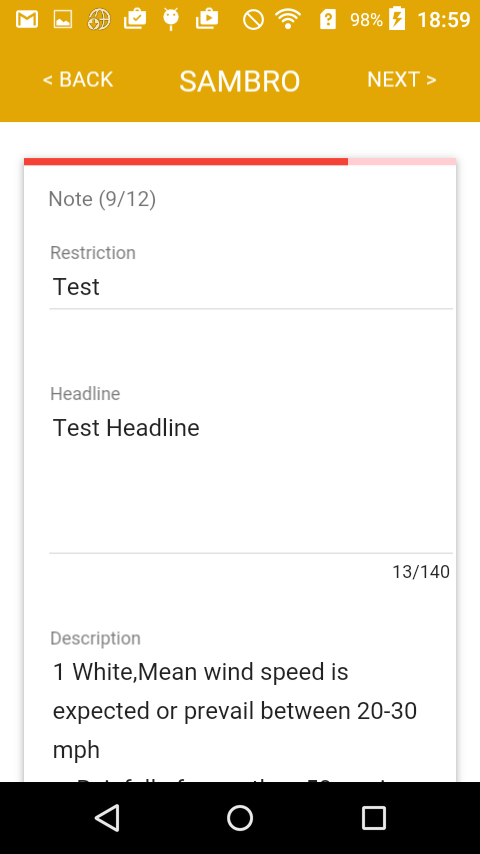 Fill the restriction field, headline field and description field.
Date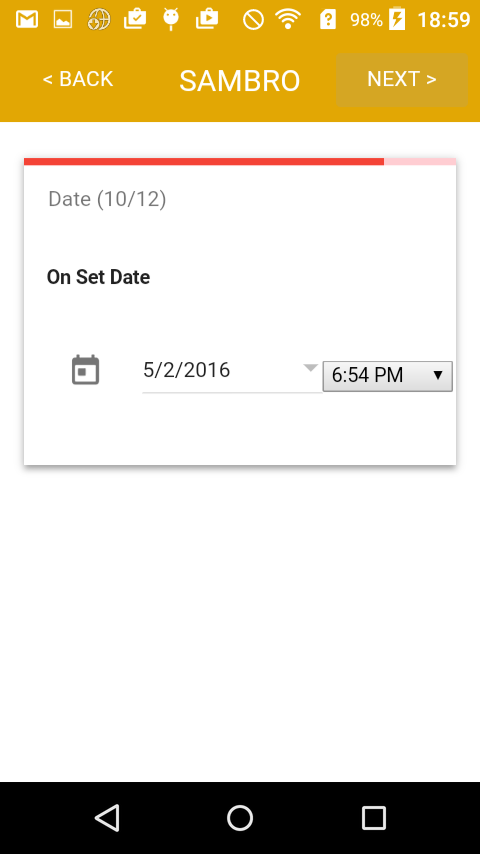 Parameter
Fill the parameter field.
Submit alert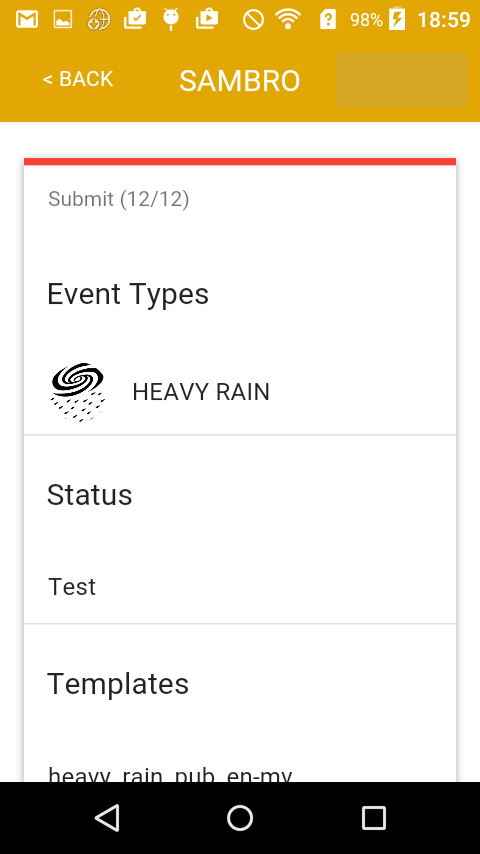 Fill the parameter field.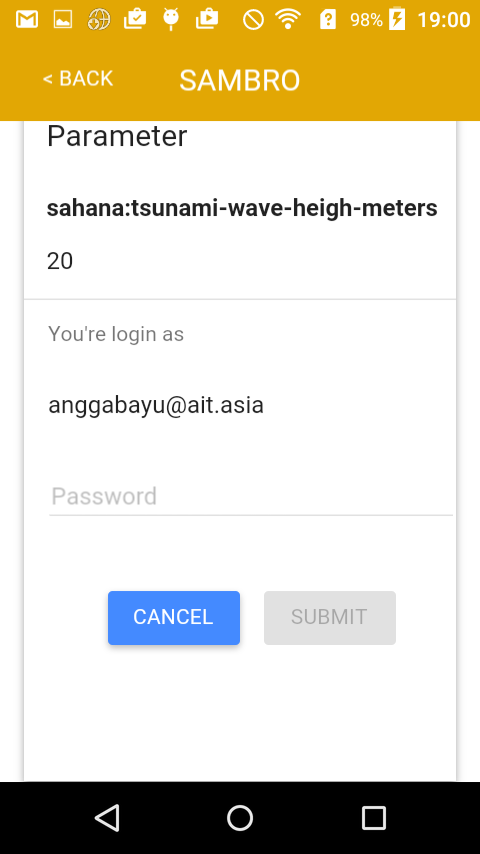 Fill your password in the password field
Click "SUBMIT" button to send your alert to the server
Online mode
In the online mode you can send your alert immediately to the server
Get latest data of alert from server
Get push notification if there is a new alert approved
Offline mode
This app can work without have internet connection
You can issuing new alert and the app will stored your alert into the local storage and once the mobile phone has internet connection the app will immediately send the alert data to the server
Note:
See
TracWiki
for help on using the wiki.